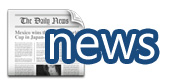 Updated September 7th, 2018
Hey everyone...
This site now here for historical purposes only and will never be updated again. To get the latest info on releases not included on this site, please go to the Oasis Collectors Facebook group page. It's free to join.
Thanks, Ethan.
Did You Know?
Watch for the Be Here Now remastered box set due out in 2015.


Companion site to:

Sort It Apps - Manage all of your collectables on your mobile phone!