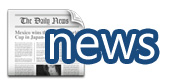 Hey everyone...
I'm now working on the new design of the site and I hope to have it out soon.
If you use this site at all, please donate $10 so I can finish this by Christmas 2014!
Thanks, Ethan.
Did You Know?
Watch for the Be Here Now remastered box set due out in 2015.


Companion site to:

Sort It Apps - Manage all of your collectables on your mobile phone!